LATEST INSIGHTS
The governance gap: What does great governance look like?
, Pippa Rudling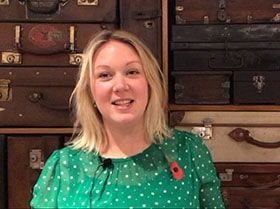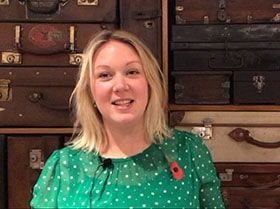 The governance gap: What does great governance look like?
AMX recently held a roundtable discussion in the City of London, attended by 15 consultant and advisory firms to ask: "what is good governance?" and explore some of the areas that are neglected. Here are the highlights.
Effective governance of pension schemes is a hot topic, particularly with recent research published by The Pensions Regulator (TPR) which references the unacceptable scale of under-performance in small pension schemes and highlights why they must improve or leave the market to protect savers.
Improving this is a collective responsibility for the industry;  collaboration is key if we want to effect change and improve outcomes for members.  AMX recently held a roundtable discussion in the City of London, attended by 15 consultant and advisory firms to ask: "What is good governance?" and explore some of the areas that are neglected.
An industry-wide perspective
Our debate was moderated by Julie Stothard, Chief Executive of independent trustee firm BESTrustees, with speakers Ruston Smith, Non-exec director and member of the AMX advisory board, and Ian Barnes, Chief Executive of Veritas Asset Management. The different perspectives from a manager and an experienced trustee provided great insight on the topic of governance, and generated debate amongst our audience.
Carl Hess, Head of Investments, Risk and Reinsurance at Willis Towers Watson (WTW), opened the event to explain the genesis of AMX and how the platform was launched as a result of the cost and operational inefficiencies that WTW experienced for many of their clients. However, AMX was launched with the explicit purpose of being for everyone – not just clients of WTW. For any platform to work, scale is crucial and, without broad industry support, no platform can survive. Carl's key message was the need for industry collaboration to help achieve "scale for good".
Governance. So what?
Julie questioned what we mean by pension scheme governance, providing the view that it can be defined as the need to "to facilitate effective, innovative and prudent management that can deliver the promised pensions to members at an affordable cost to the employer".
Ian Barnes noted that there has clearly been a lot of work done in the industry to help pension schemes understand the importance of large scale governance issues, particularly the strength of sponsor covenant and the importance of investment strategy. With many trustees now comfortable that these are well-managed, 'lower level' governance issues such as efficient treasury management and other costs such as tax leakage are now coming to the fore.  As he said: "Simply put, once you've fixed the leak in your roof, you then turn your attention to the dripping tap".
Ruston Smith highlighted the Regulator's August 2019 study which showed that some 2000 schemes aren't managing their governance effectively. Interestingly, the study showed that two-thirds of trustees directly contacted by TPR went on to spend more time on a scheme's governance and administration, which goes to show there's  often a lack of awareness on these operational aspects. For these smaller schemes, it can really help to make use of an institutional investment platform that offers independent governance and risk oversight services.
Why does governance matter?
Good governance is the bedrock of a well-run pension scheme. There is a clear link between good operational governance and good fund performance, so it is an essential part of effective scheme management. Drawing upon his experience of managing all sizes of pension funds, Ruston explained how it's easy to get caught up in the technical pensions stuff but what's really important is to always remember the everyday people whose future livelihoods we're responsible for – and the real consequences of poor governance. Trustees should always make sure that they have a clear mission and objectives.
Clear and simple reporting is key
Ruston stated that "It's really important to keep governance and reporting clear, simple and relevant – to create the right conversations in trustee board rooms, to enable effective decision making and continuous challenge to improve 'value for money' for members.
Whilst, inevitably, trustees will have different monitoring reports, perhaps even reviewed by different sub committees, it's also important to take a more holistic view by considering the metrics that 'matter most', in one place, so trustees have a clear picture of how well they are meeting their mission for members.
"The challenge is to continuously improve governance, making it clearer and simpler, to make the best decisions, to do the right thing for the people that depend on the trustees responsible for their retirement income and savings. Trustee effectiveness, or the lack of it, can influence the quality of life that members have in retirement."
Ruston Smith
Ian's perspective was that there is a need to reduce friction in the system: for example, as an individual, it's easy to consolidate your personal SIPP, but it's much harder for institutional clients to transact.  An institutional platform with substance behind it can really help in this area, and support governance while doing so.
What is the total cost of investing?
Manager fees get a lot of attention but the value destruction of 'hidden costs' is often neglected. By this I mean those costs that we fail to observe due to a lack of available data or transparency.  These include hidden operational costs, pooled fund directors' fees, transaction costs and other 'leakages'.
One of our guests pointed out that trustees are too focused on investment returns and don't think to ask about the impact of fees and the total cost of investing.
Ruston's response was that "they don't know what they don't know".  He quoted the statistic that 24% of trustee boards never disagree with their advisor and 58% only rarely disagree.  Therefore, trustee training is very important to help them have the knowledge and skills to ask the right question.  Equally, advisors also have a responsibility to encourage the right questions to be asked.
The challenge for the industry is how we can use 'scale for good', simplify management and reporting, and reduce costs perhaps by greater use of pooled funds.
Inefficient cost management has a direct impact on members in Defined Contribution Schemes and on both sponsors and members in Defined Benefit Schemes.  Any costs charged to a pooled fund will have a direct impact on the net return achieved, so reducing these costs wherever possible can improve returns – benefitting scheme members.
Cost control is so much more than just achieving a discount on manager fees. Consultants and trustees should have sight of all operational and trading costs too. An example of best practice approach to cost control is to ensure that only relevant expenses are charged to the fund. Regular monitoring and scrutiny of these expenses is vital.
Using an inappropriate fund structure can impact returns, for example, incurring tax when an investor is tax exempt. A UK pension scheme could save on average 20-40bps per annum in withholding tax on a global equity portfolio, by investing in a tax efficient fund versus an opaque structure.
By not considering the most appropriate fund structure for your client, you are not doing the best for them.
The platform effect: operational alpha
Talking about 'leakage', is, however, misleading as it implies one or two bps, but it can be significant when added up over time. As Ian put it, this is operational alpha.  Veritas launched its own CCF, which saved 40bps p.a. a year, implemented an efficient treasury management strategy and renegotiated the rate card with their administrator and custodian. In total this led to savings of around 60bps. At a time when alpha is increasingly hard to generate, these are significant savings that ultimately help the end investor. And a platform can help solve many of these issues.
"I expect that the best practice represented by AMX will be helpful for my business in terms of benchmarking in the future. We already believe we are doing everything in our own funds that AMX is recommending as best practice, but this may not always be the case. In addition, 'the platform effect', where a client can have their full range of active managers in one place, provides advantage over time."
Ian Barnes
Focus on what matters most
We should also embrace the opportunity to do things differently, rather than stick to old habits just because that's the way it's always been done. Part of this is the need to recognise when it is appropriate to outsource certain functions to expert third parties, particularly when there is an opportunity to exploit scale for good.
The panel agreed that there are so many factors to consider when trying to implement a good approach to governance.  In his concluding summary Ruston emphasised the need to: "… make sure members really are at the heart of trustee meetings and focus on what matters most – to deliver.  Use value for money assessments as a catalyst for continuous positive change and, wherever possible, collaborate to use scale and efficiencies for social good."
---
Continue Reading

Operational Risk: A perspective on Covid19 implications for Designated Persons (DPs)
Article,

How can good operational governance increase efficiencies?
Article,